Chester County Massage Therapy is a private practice located in West Chester, PA specializing in techniques for the purpose of developing, maintaining and rehabilitating the physical function of the body. These techniques manipulate the muscular and soft tissue structures, flushing out toxins, wastes and impurities which inturn revitalizes our bodies with fresh nutrients and oxygen resulting and promoting in less restriciton, ease of movements and overall health.
Christine is a graduate of Cortiva Institute of Muscle Therapy; she is a Nationally Certified and Pennsylvania Licensed Massage Therapist whose approach to massage is both intuitive as well as clinical. Christine's knowledge and specialty is a creative blend of integrated bodywork that creates wellness throughout the entire body.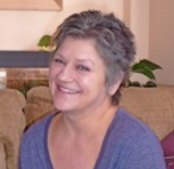 Her approach is through gentle yet deep touch Christine facilitates in listening to the body, focusing on the injured and stressed areas applying the proper amount of pressure needed to allow the body's own healing mechanics to release and heal, melting away tension and subsiding discomfort and pain. Christine's training and certifications include:
Deep Tissue/Corrective
Prenatal
Manual Lymphatic Drainage
Sports
Swedish/Relaxation
Myofascial Release
Reflexology
Cancer
Throughout history, we have pictorial and written description of massage being used to help heal the sick and injured. The Chinese have records dating back to year 3000 BC of therapeutic massage being performed on individuals with muscle afflictions. Hippocrates advocated the use of massage and was known as the father of medicine.
Why?? Because massage heals and massage works!!
Member: American Massage Therapy Association
Nationally Certified: NCBTMB #604441-11
Licensed: Pennsylvania State #MSG006134
Volunteer: United For Her (Breast Cancer Organization)